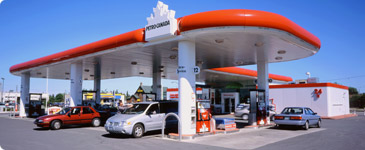 In 2009, Suncor Energy Inc., marketing under the Sunoco brand in Ontario, merged with Petro-Canada™ to form Canada's premier integrated energy company. As a result, in 2010, Sunoco stations were converted to Petro-Canada stations. We are very excited about what this change means for Canada and as always, we're committed to providing you with the very best in high quality products and great customer service!
Ultra 94™ is now available at select Petro-Canada locations in Ontario.
Learn more about Petro-Canada's latest products and services.